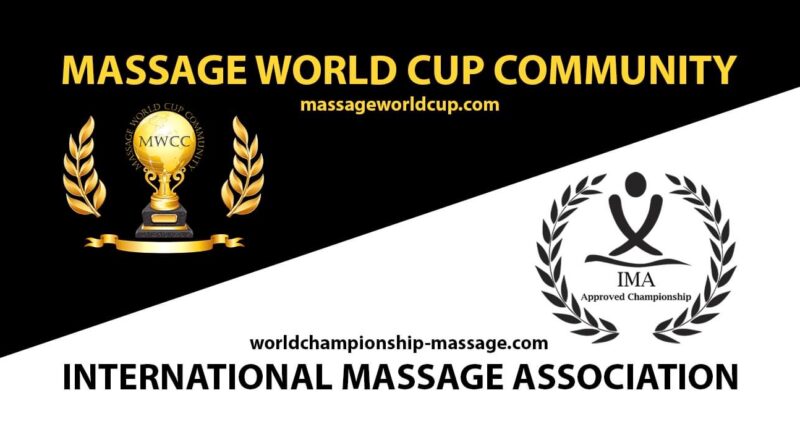 IMA VIDEO WORLD CHAMPIONSHIP IN MASSAGE
The Massage World Cup has become the official IMA VIDEO WORLD CHAMPIONSHIP through our exclusive partnership with MWCC (Massage World Cup Community).
Sign up and become an IMA VIDEO MASSAGE WORLD CHAMPION! https://massageworldcup.com/
Warm thanks to our amazing Norwegian colleagues who have worked hard to create a fantastic Championship. The International Massage Association look forward to work with the team of judges and council members! We're very proud to be making this journey with you.
"Not everyone can afford to participate physically or have the IT technical opportunities to participate at the International Massage Associations Live World Championship in Massage every summer in Denmark. Therefore, IMA has decided to partner up with the Massage World Cup (MWCC) to give everyone with a camera / phone an opportunity to record their massages and participate in an IMA approved Championship.
All Massage Therapists must have the opportunity to participate and spread their knowledge and skills to other therapists in the world". Furthermore participants in this competition can for free participate in the IMA Massage Video Award Competition. Read more here!
IMA Founder Jeppe Tengbjerg