FHT sponsors the World Championship in Massage
The International Massage Association is happy to announce that the UK's largest professional association for complementary, holistic beauty and sports therapists becomes new sponsor of the World Championship in Massage. They write on their website:
FHT is delighted to announce our sponsorship of the 2021 World Championship in Massage, taking place on 19-20 June in Copenhagen. The Championship was sadly postponed in 2020, due to COVID-19. We look forward to seeing the event return next year, with measures in place to ensure the safety of competitors.
As the UK's largest professional association for complementary, holistic beauty and sports therapists – ensuring high standards in therapy education and practice since 1962 – we acknowledge the innovative techniques each competitor brings to this Championship from across the world. It's an extraordinary learning opportunity for those taking part and we will support members attending the event with CPD support materials worth 10 CPD points.
At the last Championship, Tamer Morsy MFHT took home a gold medal, after finishing first place in the Freestyle Massage Western inspired category.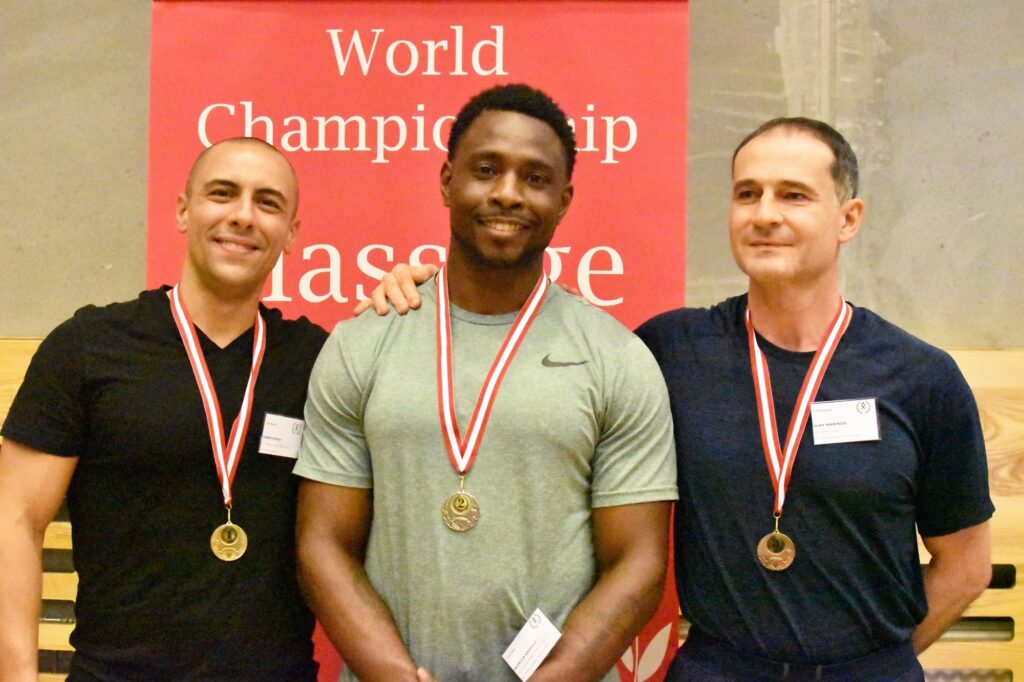 Speaking to the FHT Tamer said, 'Participating in championships allows me to meet fantastic therapists from all around the world (200 therapists from around 42 different countries participated in this one). It feels amazing to be surrounded by like-minded people who share the same interest and passion. I've seen a lot of new techniques and types of treatment and it gives me the opportunity to be judged by more experienced therapists and get their feedback about ways to improve my skills.
'It feels amazing to get the gold medal. I didn't expect to win, but when I received the medal, it boosted my confidence and indicated that I'm using my current knowledge about massage therapy efficiently. However, from what I've seen from the other participants, there's a lot more to learn. Also, I was sponsored by CityLux during this championship, and coming in first place made me appreciate their trust and believing in me.
'For those considering entering, they should definitely go for it. Everyone who participates in similar championships gains something. What is gained from networking and learning is a guaranteed win. Delivering treatments while judges and other therapists are watching is a different experience, as it takes you out of your comfort zone, making you more experienced for when you are delivering therapies in a treatment room. In addition, it opens unexpected doors for career development and progression, and can easily boost your business.