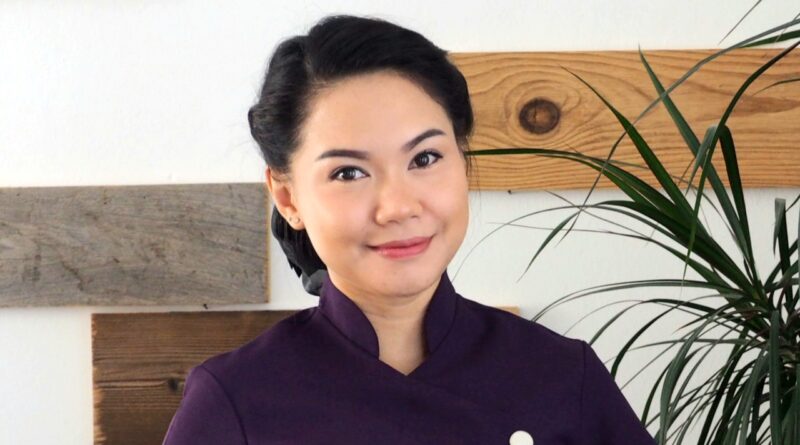 Pimnara Wichitthanaboon, Germany
Latest Massage Therapist to sign up for the World Championship in Massage is Pimnara from Germany. IMA has asked her to tell about herself:
Hi, I am Pimnara Wichitthanaboon, 38 years old, originally from Bangkok, Thailand and live since 2017 in the beautiful City of Hamburg, Germany.
18 years ago, I had been to a Thai massage parlor for the first time and tried a massage for the first time. My body was very tired from all the work and studying and after I took the massage, I felt like I was born again. After that, I have been using the service regularly at various service locations and will always continue to enjoy massages. Either the local wisdom or five-star spa services made me fall in love with massage since then.
Before the decision was made to move to Germany, I concluded to start an own business at there. I thought about who I am, what I am good at and what I like. Finally, I came to the answer: I like to enjoy massages and I know that Thai massage is the most famous style of massage in the world. So I went to the Thai Traditional Medical Service Society to learn Thai massage with a medical background from the best. Below the certificates are listed.
Until 2019 I collected experience in different massage shops and opened my first spa salon called Narada Massage & Spa located in the center of Hamburg. (Now it is a spa for office workers of various companies.)
And a new branch has just opened in the middle of 2021, called Narada Academy. It is a garden-style massage and spa salon. It is also a massage school and a spa business school.
Gain happiness from a job is not only by the income it should also satisfied yourself. Every time when a customer smiles and thank me for my work I am also always very happy.
I intend to give the best to my customers, not only good massage quality. I also care about the design of the place. Create an atmosphere for customers to relax, worth the time that customers trust in my spa.
The world championship in massage I will not join for the competition only. I like to meet all the people from around the world which share the passion for massage and a healthy lifestyle.
Education (Top 3):
Thai Traditional Massage (372 Hours)
Teacher of Thai Traditional Massage
Thai Traditional Massage Instructor
Links:
https://www.facebook.com/Naradahamburg/
The International Massage Association look forward watching Pimnara Wichitthanaboon skills at the World Championship in Massage 2022 in June in Copenhagen.